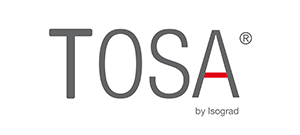 TOSA testing at Key Job's
TOSA is a leader in IT skills assessment and certification on desktop applications (Excel, Word, PowerPoint, Outlook) and programming languages (HTML5, CSS3, PHP, C#, Java). Its unique innovative solution has been used by more than 800 universities and companies.
Questions include illustrated MCQs (multiple choice questions) and practical exercises.
Questions are written by recognized experts.
No installation is required, tests are fully SAAS (Software as a service).
It generates a practical assessment of skills and knowledge.
An assessment tailored to each level, fast, available everywhere and at any time.
The TOSA® (test on software application) assessments are adaptive competency assessments tailored to the level of each participant. Indeed, the questions evolve in an adaptive way throughout the evaluation of the participants in order to identify their specific knowledge: more basic questions for people with a beginner level, up to the high-end questions for people with an advanced level.
Precision, flexibility and ease save time and productivity!
All tests are available simply via a Web browser, they don't require any software installation. These online tests allow participants to answer the various questions on the interface of the tested software (Excel, Word...) and this via any Web browser. This innovative and flexible solution allows you to test your employees on a large scale, while providing valuable time saving through ease of access.
Efficiency
To show the knowledge progression of individuals or the entire staff, or in order to fully assess the return on investment for a training campaign, HR staff can make participant take a pre-training test, participate to one or more training sessions and finaly take certification test. 
The comparison between the pre-training report and the post-training report will show the efficiency of the training project. 
What does a test look like?
Training paths linked to the TOSA testing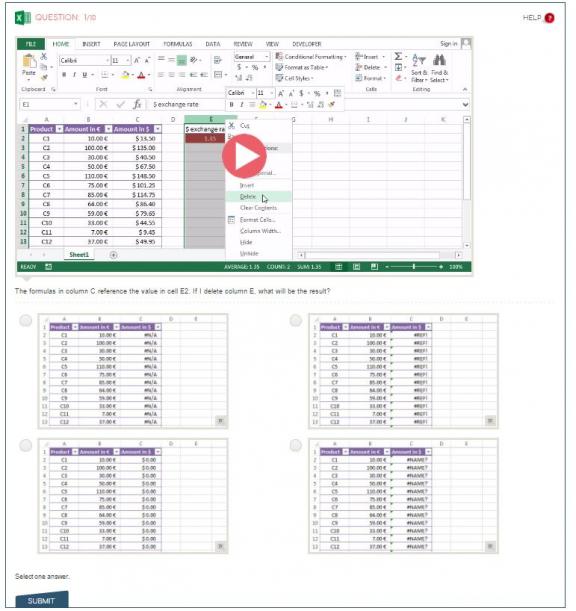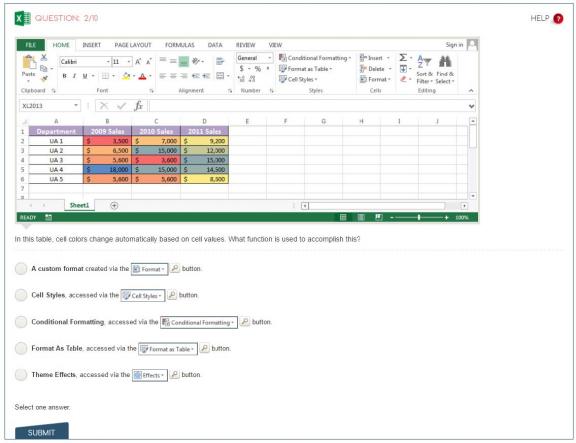 Extracts of the Excel 2016 test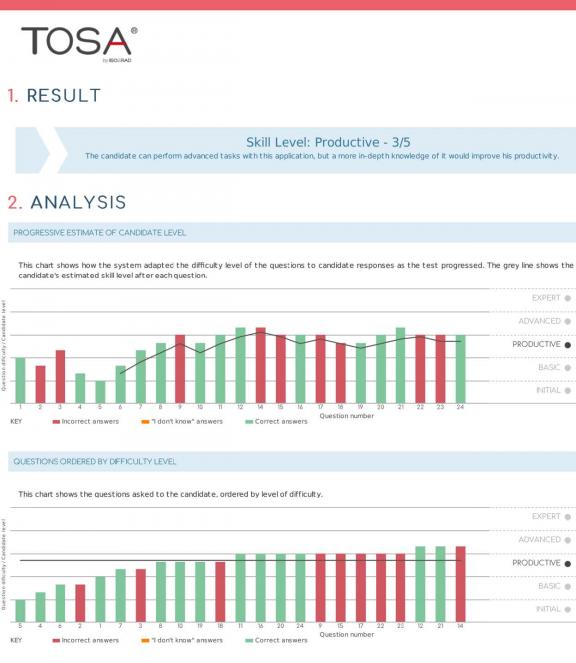 Example of a test result report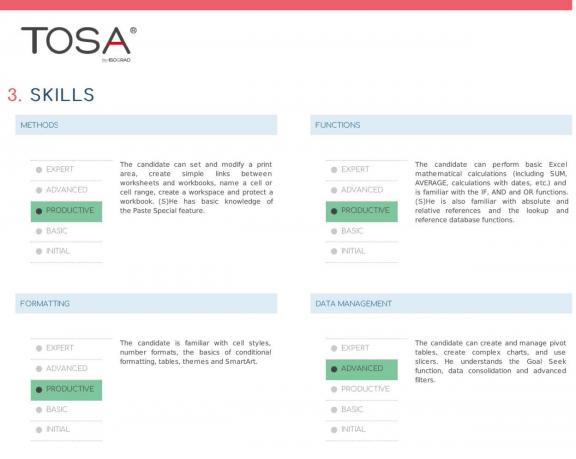 Explanation of the different TOSA knowledge levels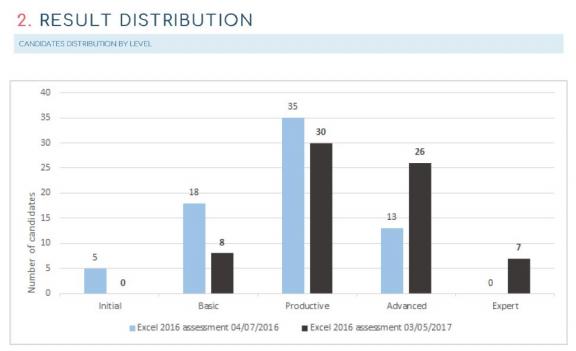 Comparision of the pre- and post- training levels of a group of 72 participants
For more information, our team stays at your disposal