Since 1986, the companies that have placed their trust in us have found a complete training solution at Key Job. These training courses are based on 2 pillars: an IT pillar and a best practice pillar. For IT, we offer a range of training courses from traditional office courses to multimedia systems and high-level technical courses.
As a leader in its training panel, Key Job is continually developing its service offer in order to offer a response adapted to the evolving needs of its clients.
key job it's
10.000
trainees each year
92%
of our clients are very
satisfied with our services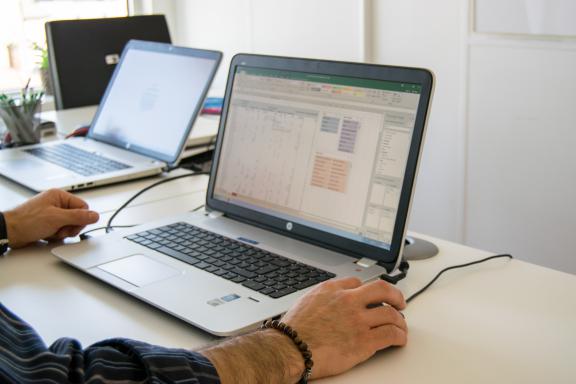 Learning formats
There are several options for the trainings. Groups on Key Job's premises or customized training, short or long, traditional or e-learning and coaching, check out our multiple training formats.
A team dedicated to your success
Key Job's team is composed of many talents: 15 consultant-trainers who put all their energy into serving your skills development.
The company is headed by two professionals of the sector, who have gained their experience in the field, and who have more than 30 years of experience in this business.
Our pedagogical methods
Our training expertise has allowed us to develop a specific teaching method based on practice.
We take to heart
the development of your skills.
Key Job's mission consists in placing our pedagogical expertise at the service of optimizing your work quality and speed of execution, therefore we contribute to the development and recognition of the trained employees.
To fulfill this mission, Key Job employees adhere to the following values:
1 Excellence
Successful training and support for our customers
2 Professionalism
Run and lead training sessions, and provide the services corresponding to the needs, expectations and requirements of the customer
3 Change
Give meaning to the training and empower competencies
4 Team spirit
Develop internal communication and look for for a great solidarity
5 Leadership
Key Job intends to perform its leader role by offering innovative and high quality services to its customers
6 Generator of employment
Key Job makes every effort to facilitate access to work by developing skills